Remodel your face and skin with one of the most exciting new treatments in anti-ageing and skin remodelling: 
Morpheus8 Face and Neck
Suitable for both face and neck, Morpheus8 is the first and only device currently on the market to combine both Microneedling and Radiofrequency together, to create deep skin tightening and sub-dermal remodelling of the underlying tissue structures, helping to rebuild the skin, facial tissue, and fat pads, for a never before seen nonsurgical facelift result. 
This impressive nonsurgical procedure can lift and tighten the face and neck.
 Fractional remodelling from Morpheus8, directs energy toward the adipose fat that is notorious for creating saggy skin. The device triggers collagen and elastin to reposition facial tissues and reduce unwanted fat, by targeting the sub-dermal tissue at its lowest layers. Enabling you to achieve a firmer, smoother, tighter, and contoured result, in only 1 to 3 sessions.
Whether you're looking to tighten sagging skin, restore your facial contours, soften fine lines and wrinkles, reduce unwanted fat, or reduce the appearance of scarring; Morpheus8 can help you achieve your skin health goals with minimal invasion and downtime.
The revolutionary device is manufactured to go deeper than any other RF micro-needling device on the market – for unrivalled results. It also offers our practitioners multiple needle configurations, which enables us greater control and precision for remodelling your skin, as suited to your own goals and needs. 
Our experienced practitioners are individually selected to administer your Morpheus8 treatment.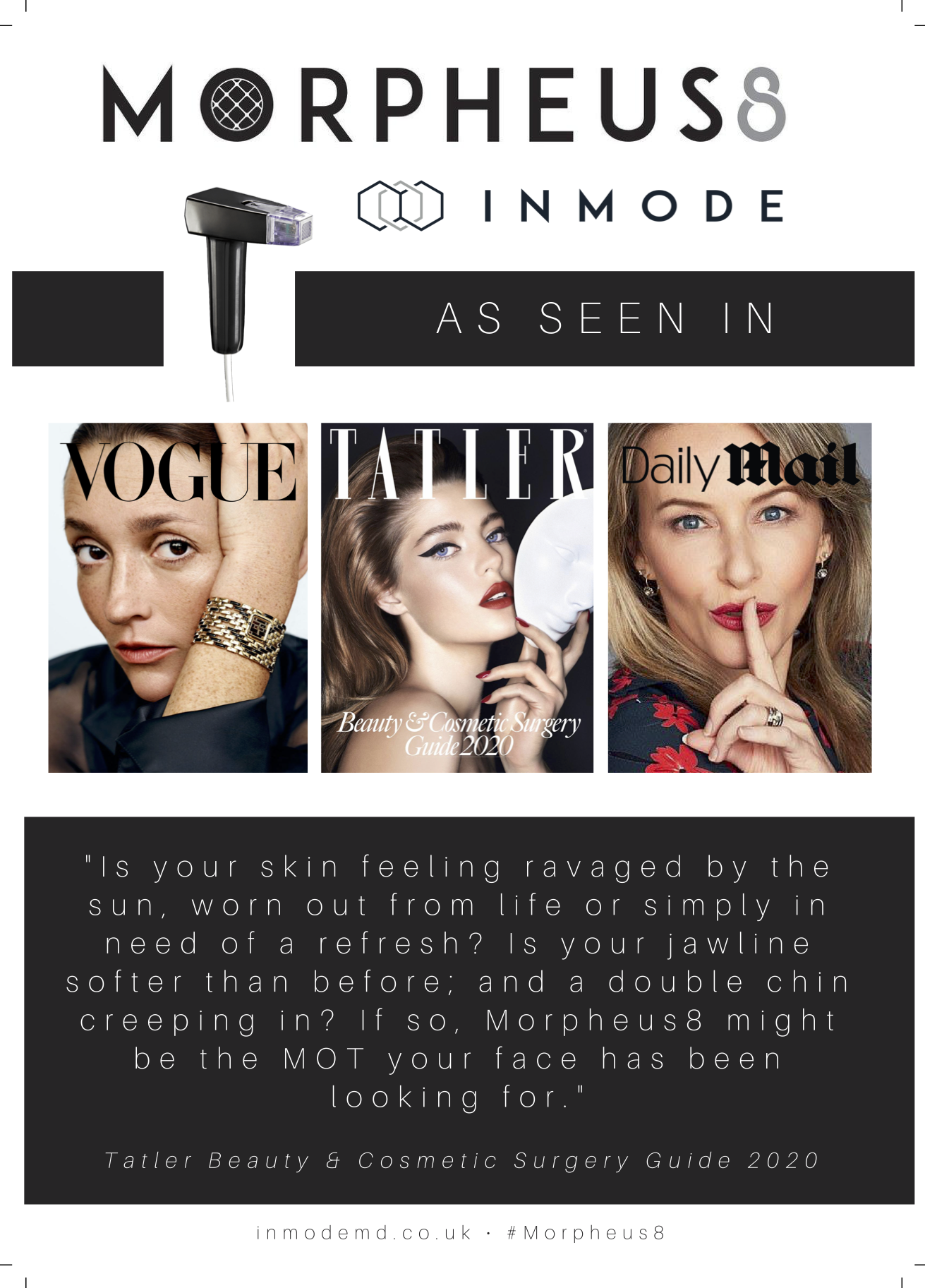 Celebrities such as Kim Kardashian, Amanda Holden and Judie Murray are huge fans of the treatment, and regulary maintain their youth using this platform.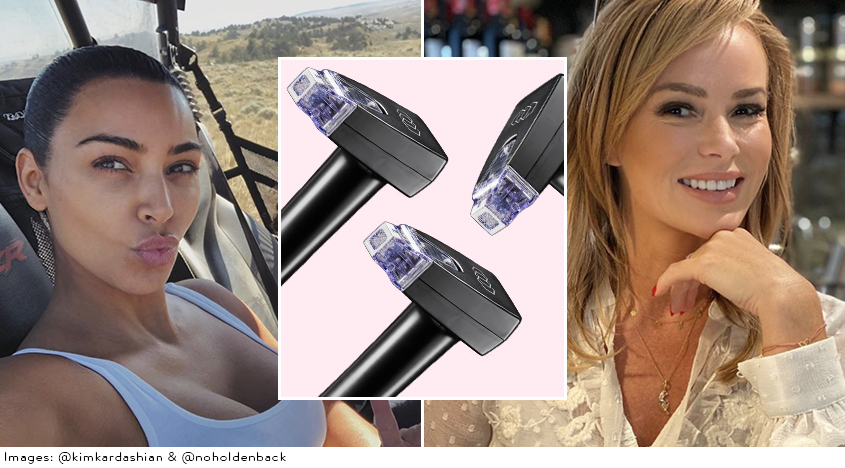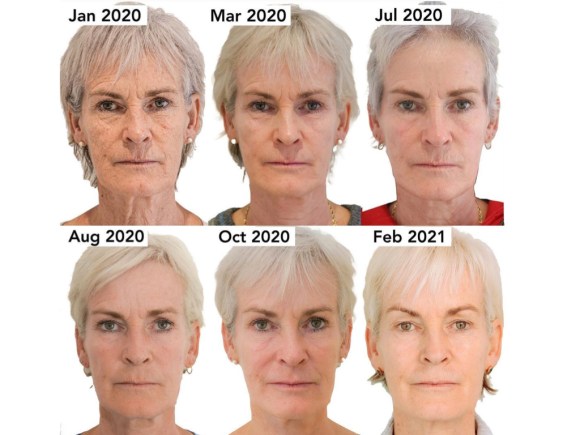 Results of Morpheus8 Skin Tightening and Contouring for Face and Neck