Did you know that the skin around the eyes is 5 times thinner than anywhere else on the body and ages 3 times as fast?
Introducing Eye Contour Peels by The Look by Louise Skin Health Clinic. This treatment has been developed by Louise herself, after experiencing the first signs of ageing in the delicate eye contour area and also hearing growing concerns from her age group and above, she has extensively researched to bring you the only treatment to specifically target wrinkles, under-eye bags, and dark circles, upper eyelid drooping, sagging and pigmentation. The eye contour is a particularly sensitive area that has differentiated anatomical characteristics, which explains why the treatment must be specific.
 A unique combination of resurfacing peels with or without medical grade micro-needling, using an active peri-ocular solution without the need for injectables.
Six in-clinic sessions, combined with tailored home care, in a specific protocol designed by Louise, to combat and maintain.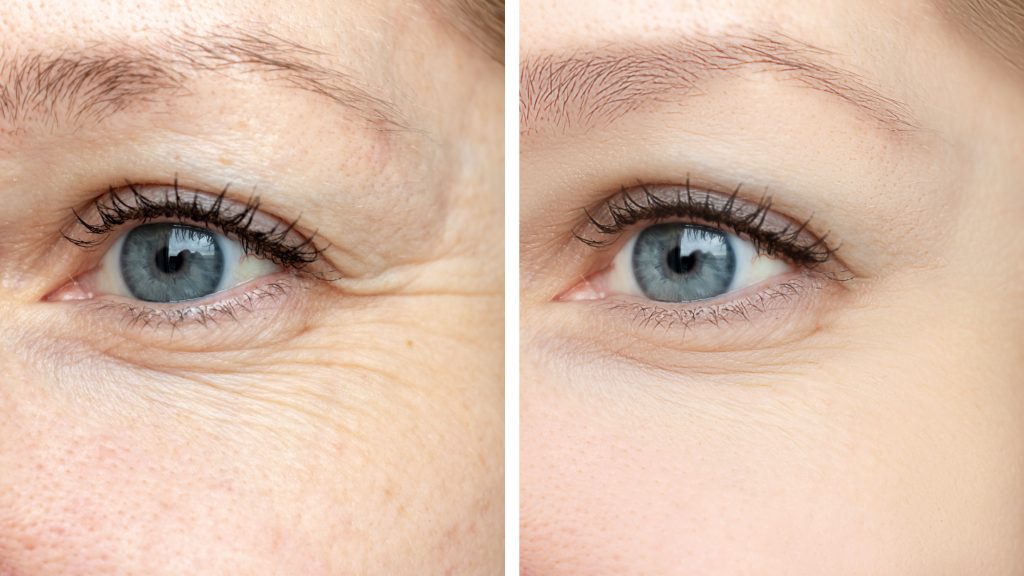 'My protocols are generally developed from my own ageing concerns and many hours of in-depth market research for the best treatments available. If there isn't one, I make one.'
Louise, Clinical Director
Examples of Results that can be expected from our Global EyeCon and Eye Contour Peels 
(2nd picture combined with our Laser Skin Rejuvenation)